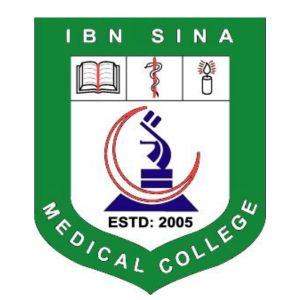 MBBS in IBN Sina Medical College 2023
MBBS in IBN Sina Medical College
IBN Sina Medical College, nestled in the vibrant city of Dhaka, Bangladesh, is a medical institution of global recognition, known for shaping the future of countless aspiring doctors across the world. For Indian students seeking a high-quality, affordable, and internationally recognized medical degree, IBN Sina Medical College has emerged as a popular choice.
Why IBN Sina Medical College?
Recognized by the Medical Council of India (MCI), IBN Sina Medical College offers a world-class curriculum that equips its students with the essential skills and knowledge needed to excel in the medical field. With an impressive track record of successful graduates, this esteemed institution has earned a reputation for being a stepping stone to a fruitful medical career for many Indian students.
World-class Faculty and Infrastructure
With a faculty comprising experienced and dedicated professors, researchers, and medical practitioners, IBN Sina Medical College guarantees a comprehensive learning experience. The college's infrastructure supports the rigorous academic program, featuring state-of-the-art laboratories, a well-stocked library, and a modern hospital for practical learning and internships.
Affordability and Accessibility
In comparison to the exorbitant fees charged by medical institutions in many other countries, studying at IBN Sina Medical College is significantly more affordable. The college offers a cost-effective alternative for Indian students, providing a high-quality medical education without placing an undue financial burden. Furthermore, the geographic proximity of Bangladesh to India and the cultural similarities ease the transition for Indian students.
MCI-Approved Curriculum
A standout feature of IBN Sina Medical College is its MCI-approved curriculum. The college's course structure aligns with MCI's regulations, ensuring that Indian students can smoothly transition back to India to complete their internship or practice medicine after their studies.
IBN Sina Medical College has established strategic partnerships and collaborations with several international universities and medical institutions. These partnerships provide students with an opportunity to participate in exchange programs, enhancing their exposure to global medical practices and standards.
Clinical Exposure and Hands-on Learning
IBN Sina Medical College firmly believes in the importance of practical learning. As a student, you will gain early clinical exposure through the attached teaching hospital. This hands-on experience in diagnosing and treating patients is an invaluable part of your medical education, refining your clinical skills and preparing you for real-world medical scenarios.
Studying MBBS in Bangladesh has become an increasingly popular choice for Indian students in recent years. This surge in interest can be attributed to the high-quality medical education, affordable fees, cultural similarities, and the close geographical proximity to India. Let's delve deeper into why pursuing MBBS in Bangladesh is an appealing option for Indian students.
High Quality of Medical Education
Bangladesh's medical colleges, including IBN Sina Medical College, adhere to an education standard comparable to international norms. The medical curriculum is MCI-approved, ensuring it aligns with the requirements for practicing medicine in India. Furthermore, most colleges follow an English-medium instruction, minimizing language barriers for Indian students.
The cost of studying MBBS in Bangladesh is significantly lower than in many other foreign countries. Most medical colleges in Bangladesh offer an affordable fee structure without compromising on the quality of education. This combination of affordability and quality has made Bangladesh a popular destination among budget-conscious Indian medical aspirants.
Recognition and Approvals
MBBS degrees from Bangladesh are recognized globally, with most of the medical colleges being listed in the directories of World Health Organization (WHO) and Medical Council of India (MCI). This recognition allows Indian students to sit for licensure exams in India (MCI Screening Test/FMGE) and other parts of the world.
Practical Learning and Internships
Bangladesh's medical education places a strong emphasis on practical learning. Early clinical exposure and mandatory internships in teaching hospitals provide students with hands-on experience, preparing them for the challenges of the medical field.
Cultural Proximity and Comfort
With cultural and lifestyle similarities between India and Bangladesh, Indian students find it easier to adapt to life in Bangladesh. Moreover, the staple food and language in Bangladesh are very similar to many parts of India, which further aids in the transition for Indian students.
Application and Admission
The admission process for MBBS in Bangladesh is straightforward. Indian students are required to meet the eligibility criteria defined by the MCI. Some colleges also conduct an entrance exam or interview. It's advisable to check the specific admission process of the chosen college.
Culture and Community
IBN Sina Medical College is proud of its multicultural campus, housing students from different countries, including a large number of Indian students. The college fosters a supportive and inclusive environment that helps students from diverse backgrounds feel welcomed and at home. Celebrations of Indian festivals like Diwali and Holi make the college a lively and culturally enriching place for Indian students.
Application and Admission Process
The application and admission process at IBN Sina Medical College is seamless and student-friendly. Indian students aspiring to study at the college need to meet the eligibility criteria set by the Medical Council of India. Dream Careers Consultancy offers guidance throughout the process, ensuring a smooth transition for international students.
Dream Careers Consultancy
Dream Careers Consultancy is a premier educational consultancy in India, dedicated to assisting students in carving their career path in the fields they are passionate about. The firm specializes in offering comprehensive, personalized guidance and support to students aiming to study in both domestic and international educational institutions.
With an expert team possessing extensive knowledge and experience in the field of career counselling, Dream Careers Consultancy has been successful in placing thousands of students in reputed institutions around the globe. They provide insights into a wide array of academic fields, from Engineering, Business Management, and Information Technology to Medicine, Arts, and Sciences.
Dream Careers Consultancy offers an array of services, including career counselling, course selection, admission guidance, scholarship assistance, visa processing, and pre-departure briefings. Their support extends beyond just admission processes; they are committed to providing end-to-end services, from the first step of choosing a suitable career path to the final stages of settling into a new academic environment.
Collaboration with Institutions
Dream Careers Consultancy has strong ties with top-tier academic institutions worldwide. Their wide network enables them to provide students with up-to-date information about admission procedures, course structures, fee details, and scholarship opportunities in various institutions.
Choosing Dream Careers Consultancy ensures a streamlined and stress-free journey towards your academic goals. Their emphasis on personalizing counselling sessions to match each student's aspirations, skills, and potential sets them apart. They are also known for their transparency, ethical practices, and a high success rate in student placements, making them a trusted choice for many students and their parents.
Dream Careers Consultancy boasts numerous success stories and positive testimonials from satisfied students and parents, who credit the firm for their smooth transition into desired academic institutions. These stories of successful placements in prestigious colleges and universities around the world bear testament to the firm's commitment to excellence.
Alumni Success
The success of its alumni stands testimony to the quality of education at IBN Sina Medical College. Many of its graduates have cleared the MCI Screening Test, also known as the Foreign Medical Graduates Examination (FMGE), on their first attempt. Several alumni have successfully established their medical careers in India and other parts of the world.
IBN Sina Medical College's commitment to academic excellence, practical learning, and student support make it a top choice for Indian students aspiring for a bright future in medicine. It presents an opportunity to learn, grow, and thrive in an environment that is both academically rigorous and culturally diverse.
Accommodation and Student Life
Indian students at IBN Sina Medical College have access to comfortable hostels that create a home away from home. With various extracurricular activities and student clubs, the college promotes a healthy work-life balance, ensuring students have an enriching college experience.
IBN Sina Medical College offers Indian students a golden opportunity to earn a globally recognized medical degree, paving their way to a successful career in medicine. Its commitment to excellence, affordable fee structure, and MCI-recognized curriculum make it an attractive choice for those who aspire to make a difference in the field of medicine.